Yamaha XDA-QS5400RK MusicCast Streaming Amplifier
This Yamaha amplifier is specially designed for custom integration of whole home audio systems, the "QS" (Quad Streamer) provides four zones of audio streaming and eight channels of high-performance audio amplification in an ultra-slim, 1U-high, rack-mountable enclosure. Expandable and extremely flexible, the QS works with the MusicCast multi-room audio system, allowing it to be linked with home theater AV receivers, sound bars and Hi-Fi gear in a wide variety of configurations.
Features
 Designed for custom integration of a MusicCast multi-room audio system connected via Ethernet LAN in a rack or cabinet
Streams four zones of audio per unit, expandable to 32 zones with simultaneous playback in linked groups of up to 20 zones each
Eight channels of audiophile-grade Class D amplification assignable to any zone, bridgeable and 4-ohm capable, featuring a unique ground loop/hum-free circuit design
Built-in Spotify Connect, TIDAL, Deezer and Net Radio music streaming services, plus access to music libraries and linked external sources
Easy control via a free MusicCast app and 3rd-party control systems
1U high, rack-wide enclosure; removable rack ears and faceplate included
Slim Yet Powerful
The QS packs four rooms of audio streaming and eight channels of audiophile-grade amplification into a remarkably slim, 1U-high enclosure, allowing you to fully-optimise your valuable rack real estate.
Expands Easily
Multiple QS units can be used together to expand up to 32 zones with simultaneous playback of linked groups up to 20 zones each. In addition, the QS offers four zone preouts that enable it to be combined with the Yamaha XDA-AMP5400RK, a companion multi-room amplifier, to provide more power or more speaker coverage for large areas in a home. The preouts may also be used to connect powered subwoofers or subwoofer amps.
A Family Like No Other
As a member of the MusicCast family, the QS integrates seamlessly with Yamaha AV receivers, sound bars and more. Now everything – from a surround sound home theatre to a bedroom TV system to in-ceiling speakers in the kitchen – can all work beautifully together.
Plays Nicely with Everything
Want to hear TV sound or vinyl records throughout the home? Link to a MusicCast receiver, sound bar or turntable to access audio from virtually any source.
There's an (Amazing) App for It
It's also easy to set up and control with the free MusicCast app, which offers unique personalisation features including the ability to assign custom images to rooms, and to rename, rearrange and hide sources.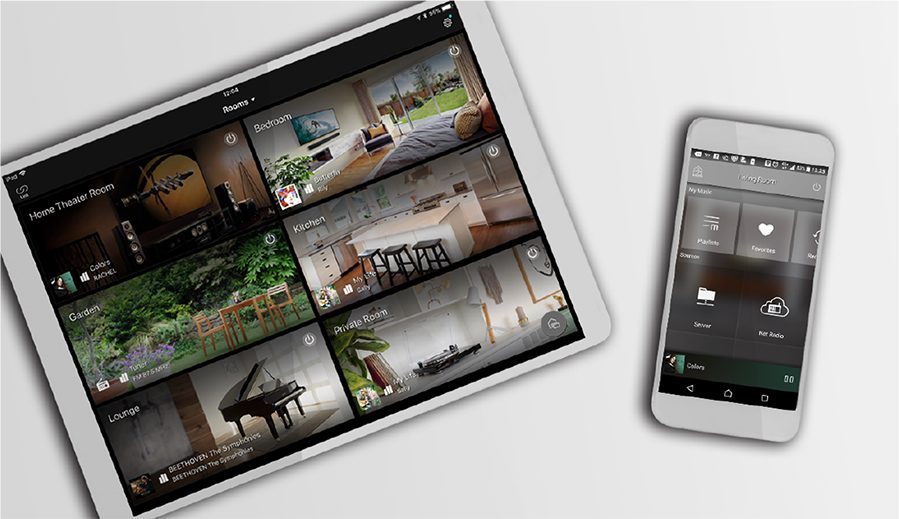 Custom-Friendly Connectivity and Control
The QS is truly made for custom integration, with Euroblock-style speaker connectors, dual RJ-45 Ethernet ports and a detachable AC cable for smart connectivity, and IP, IR and 12 V Trigger Out jacks for versatile control.